Diversity and Inclusion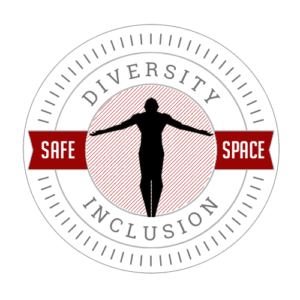 The University strives to nurture an ideal learning & working environment by ensuring democratic & equitable employment & student admission, and maintaining safe spaces that do not condone any form of discrimination based on age, gender, nationality, religious belief, economic status, ethnicity, physical disability, or political opinion or affiliation.
The Department of Linguistics, in line with the University's vision of an inclusive, diverse, and public service-oriented institution, is committed to upholding the dignity & rights of every individual, fostering a community that respects a person's right to self-identity & self-expression.
The Department supports equality & diversity, promotes a safe & nurturing working & learning environment, and condemns all forms of discrimination, harassment, and violence.
Below are policies & resources implemented in the University to promote diversity & inclusion.
---
Primer on the Safe Spaces Act (Republic Act No. 11313)
The UP Diliman Gender Office (DGO) has prepared a primer on the Republic Act No. 11313 or the Safe Spaces Act. The Primer covers various topics that aim to guide & protect UP Diliman stakeholders against all forms of harassment & discrimination based on gender. It also answers important & frequently-asked questions on gender-based sexual harassment in streets & public spaces, online environment, workplace, and educational & training institutions.
The Primer may be accessed at the UP DGO website: dgo.upd.edu.ph/category/downloads
---
UP Anti-Sexual Harassment Code
The UP Anti-Sexual Harassment Code was approved by the Board of Regents at its 1324th Meeting on 26 January 2017, to value & uphold the dignity of every individual and guarantee the full respect for human rights of all members of the UP community.
Recognizing that all forms of sexual harassment are unacceptable, the University commits to maintain an enabling, gender-fair, safe, and healthy learning & working environment for the members of the UP community.
The UP Anti-Sexual Harassment Code may be accessed & downloaded through the website of the Office of Anti-Sexual Harassment at http://oash.upd.edu.ph/?page_id=398
---
Guidelines on Affirming Transgender and Gender Non-Conforming (TGNC) Students' Names, Pronouns, and Titles
The University of the Philippines Diliman recognizes and puts value on the right of transgender and gender non-conforming (TGNC) students to express their identity and/or expression, without fear of discrimination. As such, the Center for Women's and Gender Studies (CWGS) has issued basic guidelines to help create a classroom environment that includes & affirms TGNC students, such as:
asking for the students' lived name, pronouns, and titles, regardless of their transgender status;
using a TGNC student's lived name, pronouns, and titles—and encouraging non-TGNC students to do the same; and
modeling other best practices for affirming TGNC students.
The guidelines may be accessed at the CWGS website: https://cws.up.edu.ph/
---
Ugnayan at Patnubay: UP Diliman COVID-19 Student Handbook
The University, through the Office of the Vice-Chancellor for Student Affairs (OVCSA), has compiled pertinent information on public health measures, applicable laws & guidelines, and support services & programs for its students, cognizant of the current public health crisis brought about by the COVID-19 pandemic.
The handbook gives guidelines to UP students with regard to COVID-19 response and reintroduces them to UP Diliman support services for academic & financial support, mental health & wellbeing, and student discipline.
The COVID-19 Guide for UP Diliman Students may be accessed through the dedicated website maintained by the OVCSA: https://sites.google.com/up.edu.ph/ugnayanatpatnubay