Language Evaluation Exam | 2S AY 2022-23
Date: 8 May 2023 | 9:00 AM - 5:00 PM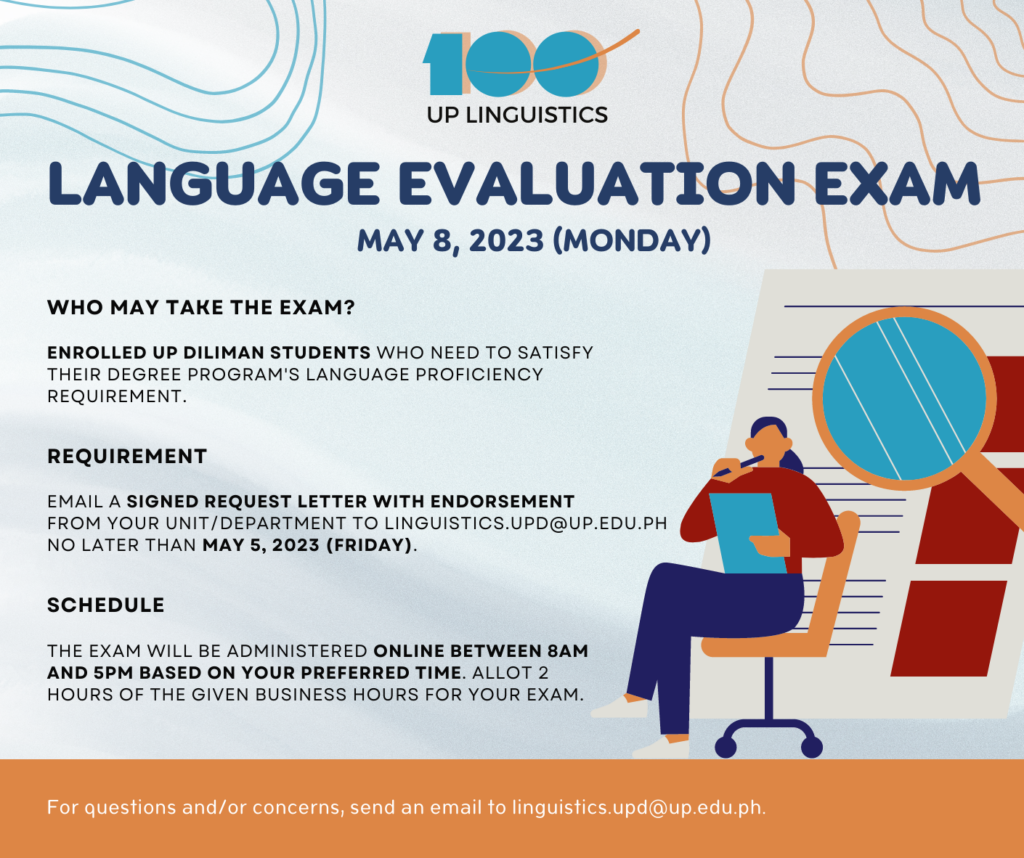 Language Evaluation Exam (LEE)
2nd Sem AY 2022-2023
Who may take the exam?
The Language Evaluation Exam (LEE) may be taken by UPD students who need to satisfy their degree program's language proficiency requirement.
What are the requirements?
A signed request letter with endorsement from your Department/Home Unit. Please address it to our Chair, Prof. Maria Kristina S. Gallego, and email no later than 05 May 2023 (Friday) to linguistics.upd@up.edu.ph.
When is the exam?
The exam will be administered online between 8am and 5pm based on your preferred time on 08 May 2023 (Monday). Allot 2 hours of the given business hours for your exam.
For questions and/or concerns, send an email to linguistics.upd@up.edu.ph.