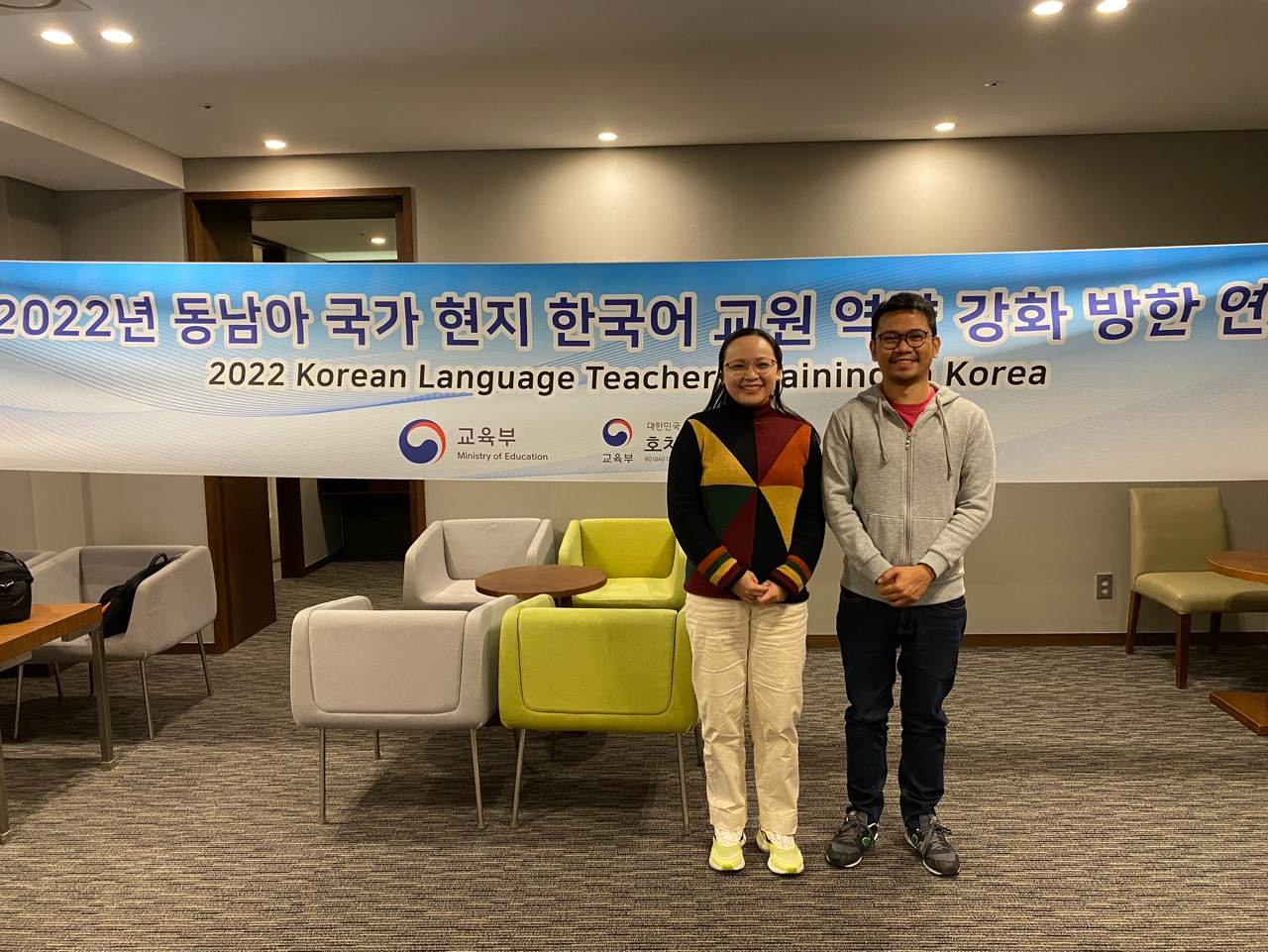 Korean language lecturer Marco Angulo and MA student Sarah Eve Perlawan (BA Linguistics, 2015) completed the 2022 Korean Language Teachers Training in South Korea, held last November 19-25, 2022. The week-long training, jointly hosted by South Korea's Ministry of Education and the Ho Chi Minh City Korean Language Education Center, aimed to enrich the knowledge and enhance the teaching skills of practicing Korean language teachers in Southeast Asia. A total of 28 participants from Cambodia, Philippines, Thailand, and Vietnam attended this second batch of the training. The first batch was conducted in October 2022 with 35 KFL teachers from Vietnam in attendance.
The topics discussed in the training program included Korean linguistics, lesson planning, the use of digital technology in teaching, as well as aspects of traditional and contemporary Korean culture. Invited experts from distinguished educational institutions in Korea trained the participants through a mix of lectures, hands-on activities, workshops, and teaching demonstrations to ensure a holistic approach to learning. There were also special lectures on motivational theory, conceptualized by Dr. John M. Keller, as well as on Korean traditional music. 
Visits to historical landmarks, famous tourist spots, and educational institutions were also part of the program's itinerary to ensure that the participants are provided with outside-the-classroom knowledge and experience they needed. Participants explored the Folk Village in Minsokchon in Gyeonggi, and experienced firsthand what it would have been like to live in a traditional Korean neighborhood. They also went to the National Hangeul Museum, Seoul National University's Kyujanggak Institute for Korean Studies, and the Cheongwadae (Blue House) to learn more about Korean history. The field trip also included a visit to the Lotte Tower, Cheonggyecheon, and the Gwanghwamun Square, where the statue of the Hangul inventor, King Sejong the Great, can be found. As a special part of the cultural immersion, participants also observed classes and interacted with the students of Inha University Middle School.
Prior to the completion of the training, all participants were required to perform teaching demonstrations of a full lesson. They were divided in groups of twos or threes and were asked to combine their ideas and come up with one cohesive lesson plan and presentation material and then to use these materials for their team teaching. This task did not only showcase how much the participants learned from the training, but it also helped them to get to know the other KFL educators and share best practices with each other.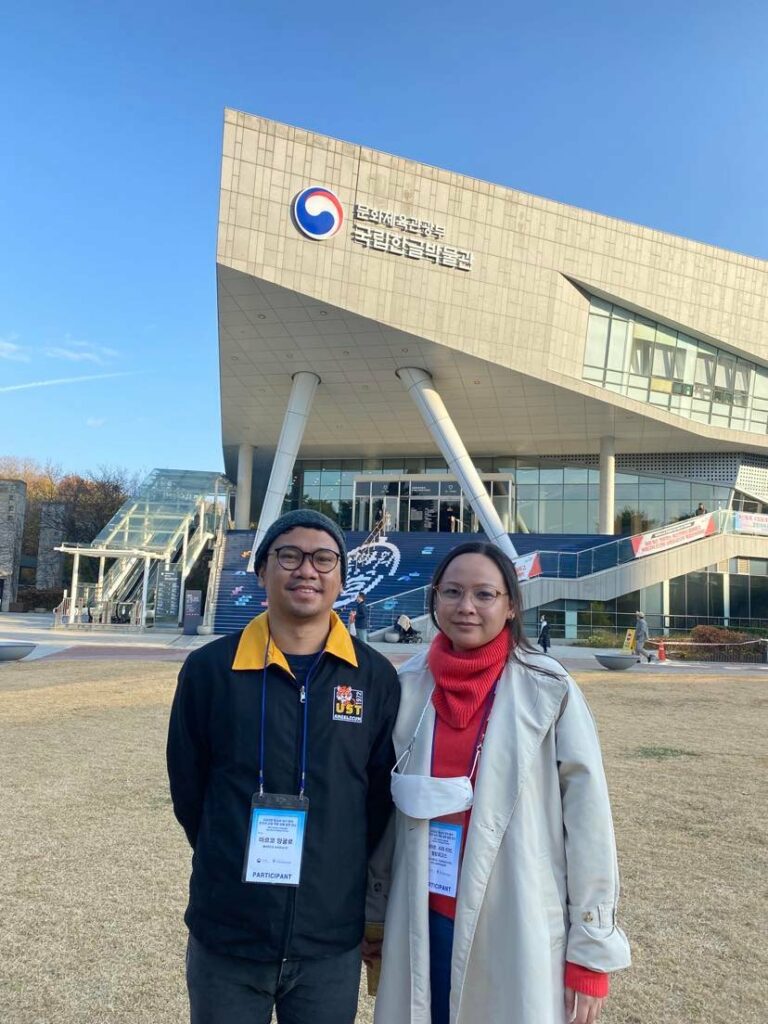 Sarah said that while she found all the lectures informative and relevant, her favorite was the lesson planning workshop. "The assigned professor in our group scrutinized the lesson plans and presentation materials we created and provided specific feedback so we can improve our outputs," she said. "I took note of everything she said, and my lesson plan and presentation materials improved dramatically as a result." Marco also shared his own experience and said, "You can't help but admire Korea, even if it's not your first time in the country. At the folk village, people wore hanbok, ate Korean food, and participated in different cultural activities; you could barely tell the foreigners from the locals– everyone seemed to have blended in well." Participants of the training program were given the chance to wear traditional Korean clothes, as they strolled around the village. "Koreans have put so much effort into preserving their history and traditions, while keeping up with — and even taking the lead in — the advancements in today's technology and modern culture. I also wish the same thing for our country," Marco added.
Published by UP Department of Linguistics