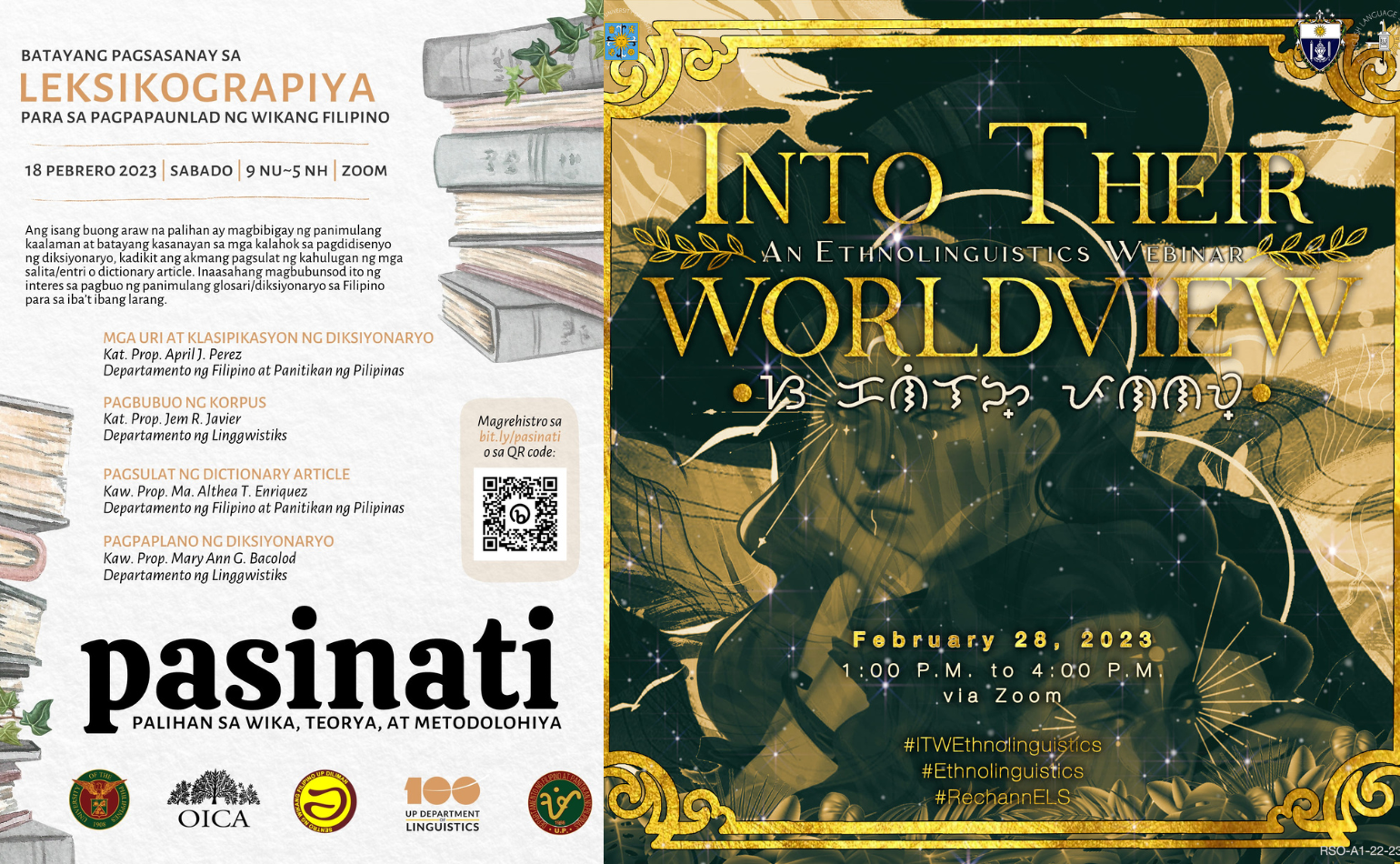 Aside from the public lectures and webinars organized by the Department last month, some members of the UP Lingg faculty also worked together with other institutions within the University and with organizations outside of UP to deliver lectures and workshops that were open to the public.
Associate Professor Mary Ann Bacolod and Assistant Professor Jem Javier were among the instructors/facilitators of a lexicography workshop that the Department co-organized with the UP Diliman Sentro ng Wikang Filipino (UPD SWF) and the UPD Departamento ng Filipino at Panitikan ng Pilipinas (DFPP). The workshop which was held on 18 February 2023, is part of UPD SWF's series of workshops titled "Pasinati: Palihan sa Wika, Teorya, at Metodolohiya." At the workshop, Dr. Bacolod discussed how to plan for and factors to consider when building a dictionary. Dr. Javier discussed how to build a corpus for dictionary-making and how corpora are used in lexicography. They were also joined by Department alumni and current members of the DFPP faculty, Dr. Althea Enriquez and April Perez, who talked about writing dictionary articles and the types and classifications of dictionaries respectively.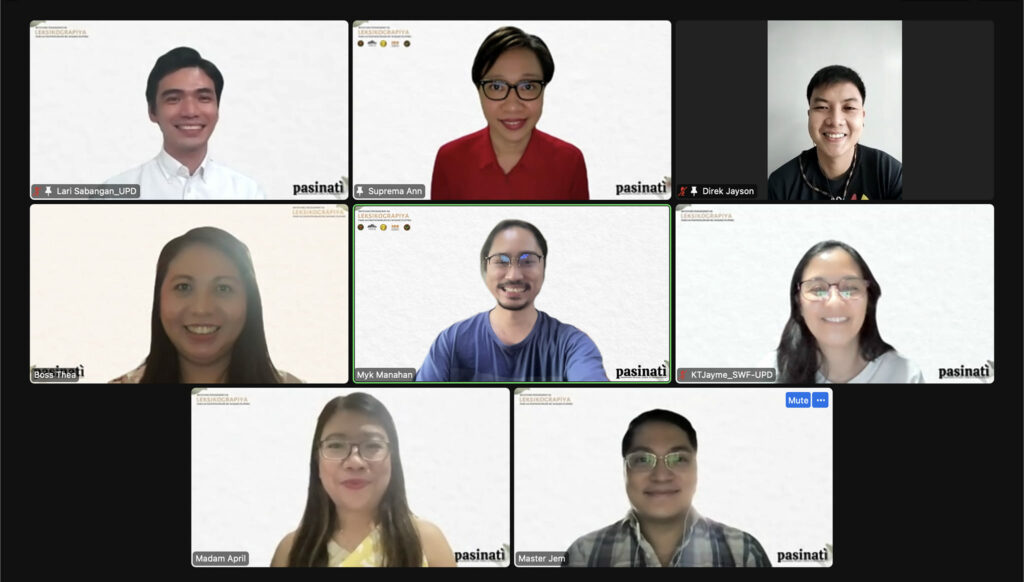 Department Chair Kristina Gallego and Dr. Javier also served as resource speakers at the webinar titled "Into Their Worldview: An Ethnolinguistics Webinar," which was organized by the University of Santo Tomas English Language Studies Society and held last 28 February 2023.
Dr. Javier began the event with a lecture titled "Navigating the World through Language: Introducing Ethnolinguistics" wherein he discussed how by studying languages we can learn more about and gain a deeper understanding of the culture, traditions, and beliefs held by members of a language community.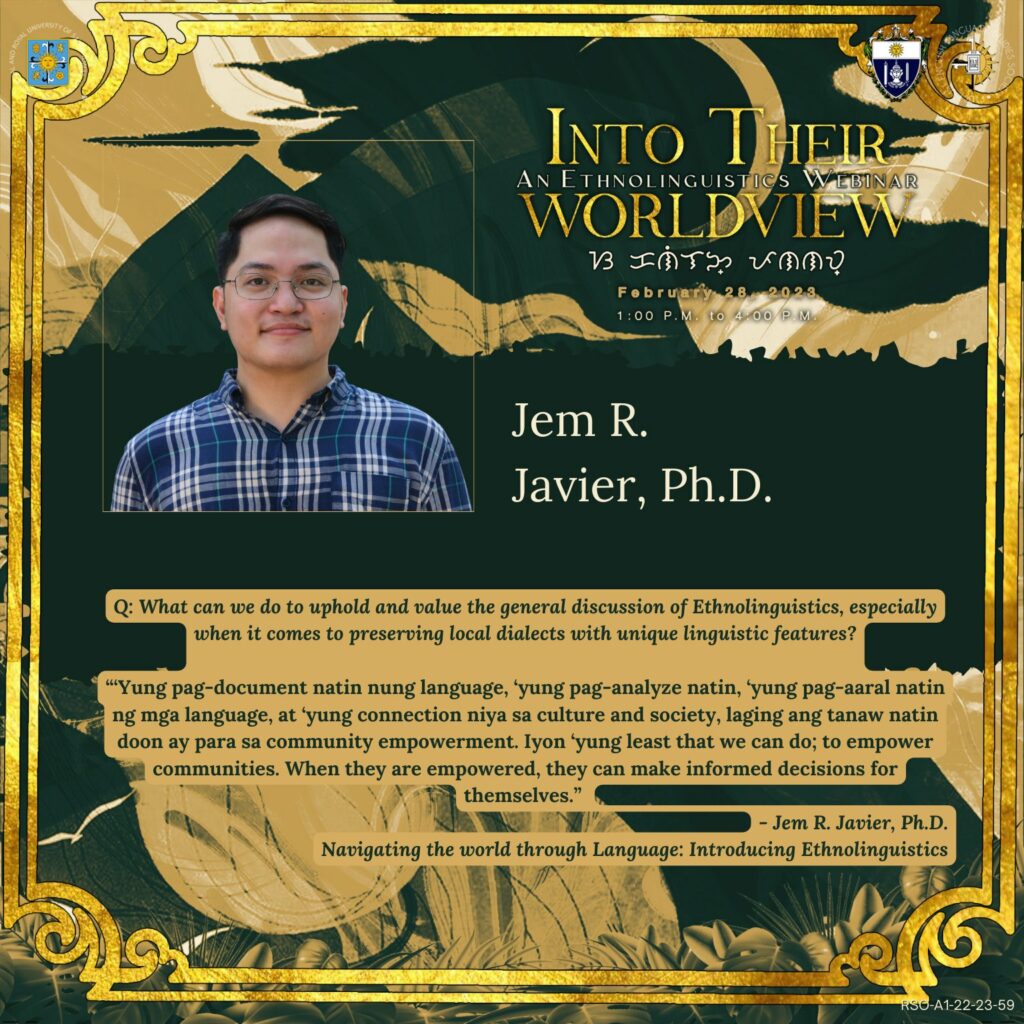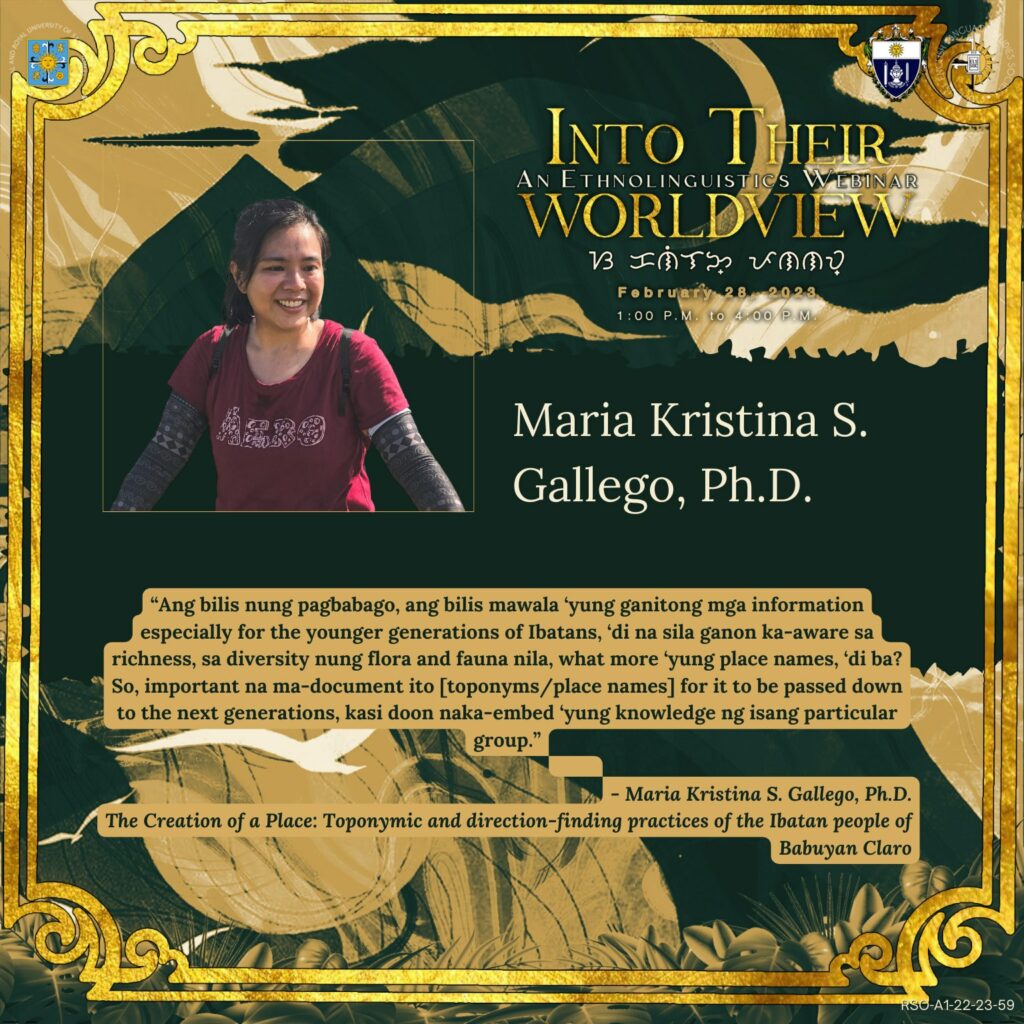 Dr. Gallego presented a study titled "The Creation of a Place: Toponymic and Direction-Finding Practices of the Ibatan People of Babuyan Claro," wherein she discussed the etymology of some place names and direction words used on the island.
Congratulations to our colleagues on the success of these events!
Published by UP Department of Linguistics