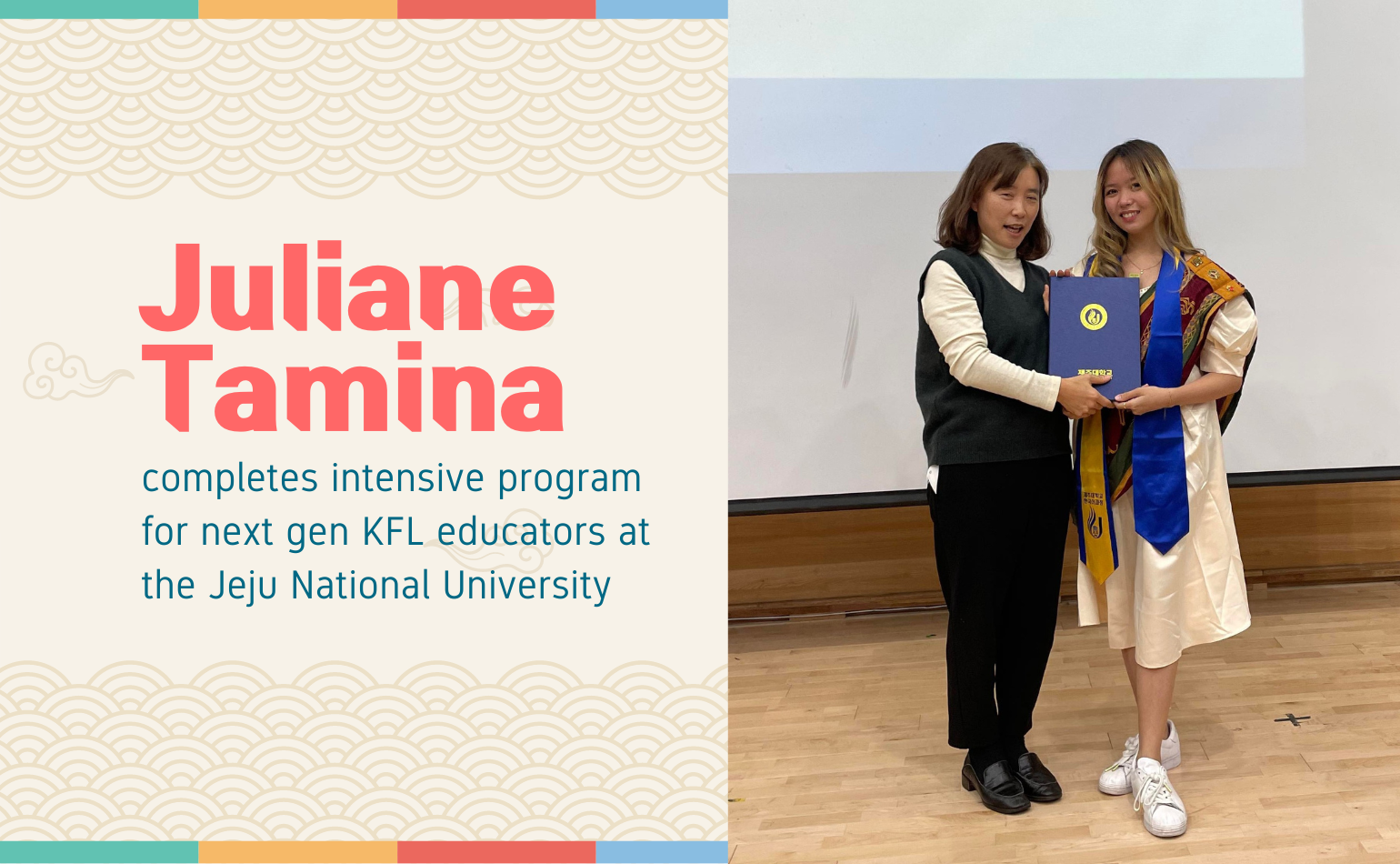 The 3rd KF-JNU-JDC Intensive Korean Language Program for Next Generation Educators is a program organized by the Korea Foundation with Jeju National University and Jeju Free International City Development Center aiming to educate and further improve the skills of Korean educators from Eurasian countries in compliance with South Korea's New Southern and New Northern foreign policies.
There were twenty-seven (27) representatives from different Asian countries such as the Philippines, Vietnam, Thailand, Indonesia, India, Uzbekistan, Kazakhstan, Kyrgyzstan, Sri Lanka, and Myanmar. The students underwent intensive Korean language training for almost four months to refine their skills and to also prepare them for the Test of Proficiency in Korean (TOPIK).
As one of the participants, BA Ling alum Juliane Margaret Tamina, who is among the Department's first batch of Plan C-Korean students, underwent 300 hours of classes from August to December. These classes included intensive lessons on reading, listening, speaking, and writing in Korean. She also attended 48 hours of special lectures on topics such as Korean culture, society, history, grammar, pronunciation, pedagogy, phonology, and lexicology.
The program also provided the students with opportunities to participate in cultural programs, where traditional dances of Korea as well as their traditional instruments were introduced to the foreign delegates. Unbeknownst to many, Jeju has a rich history that shaped the way it is today. Participants also visited the memorial park commemorating those who suffered during the Jeju Uprising to pay their respects and to also understand its importance to the history of Jeju and the development of Korea.
During her stay, Juliane and the other participants also got a chance to visit Seoul for three days, and they visited Gwanghwamun Square, National Museum of Korean Contemporary History, Gyeongbokgung Palace, and the Blue House. They also explored downtown areas to immerse in modern Korean culture.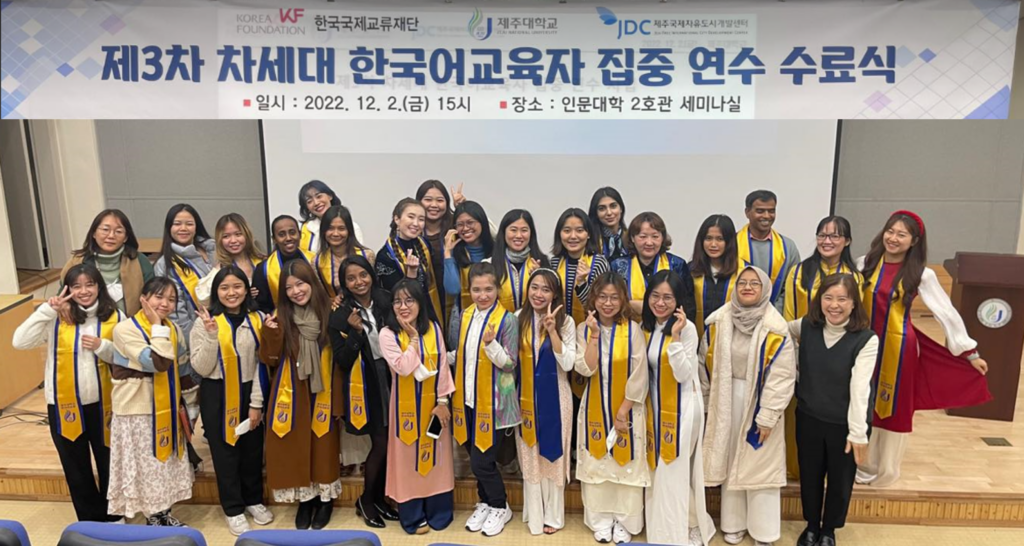 According to Juliane, she feels that completing the program is one of her greatest achievement and that she is grateful that she was able to further hone her Korean language skills and live for a short time in Korea where she also met a diverse group of people from other Asian countries. She says, "I definitely felt I immensely improved my skills since I only spoke Korean all throughout my program in learning and in communicating with other people too. I also met wonderful people and formed harmonious relationships with them, which opened up more of my mind and my view of the world as well."
In addition, she also expressed her joy at having passed TOPIK level 5 (the second to the highest level of proficiency), "Through hard work and perseverance, I got to level 5 for the first time and I would like to even work harder to attain level 6 in the future. I am extremely thankful for this program since I not only learned more about the Korean language and culture, but I also developed more of my intrapersonal and interpersonal skills, since I was challenged to grow and live alone in another country without my family and loved ones." Finally, Juliane also expressed that she wishes to continue honing her Korean skills and apply it at a professional level. She hopes to put her skills to good use by teaching Korean in the academe and becoming a translator in the future.
Congratulations, Juliane!
Published by UP Department of Linguistics