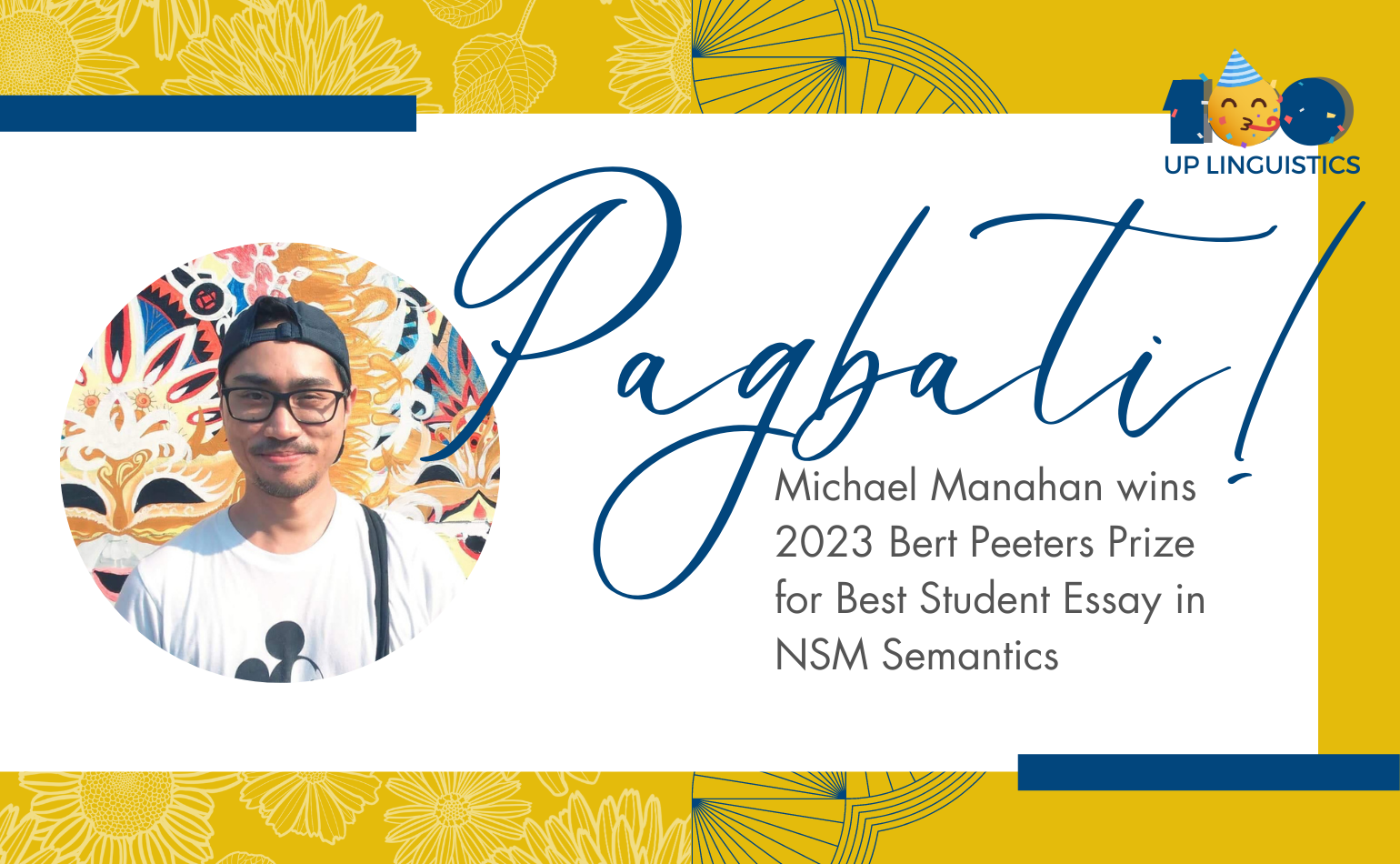 Congratulations to Inst. Michael Manahan on winning the 2023 Bert Peeters Prize for Best Student Essay in NSM Semantics with his paper titled "Sakit Unpacked"! As the prize winner, he has also been invited to present his work at the 2023 Natural Semantic Metalanguage Conference, which will be held online on 22-23 June 2023, organized by the Griffith University in Queensland, Australia.
The panel of judges commented that Manahan's paper demonstrated "truly innovative and independent work on Filipino sakit, hapdi and kirot – "pain"- related words" and that it shows "a deep awareness of what is involved in semantic analysis." One reviewer also wrote, "overall I felt from reading this essay, that we could be dealing with a rising star here."
Manahan previously presented findings from this NSM research on Filipino pain-related words at the Department's second installment of Lexicon Unpacked last 15 November 2022. The recording of that presentation can be accessed on the Department's YouTube channel.
Maligayang pagbati muli, Michael!
Published by UP Department of Linguistics