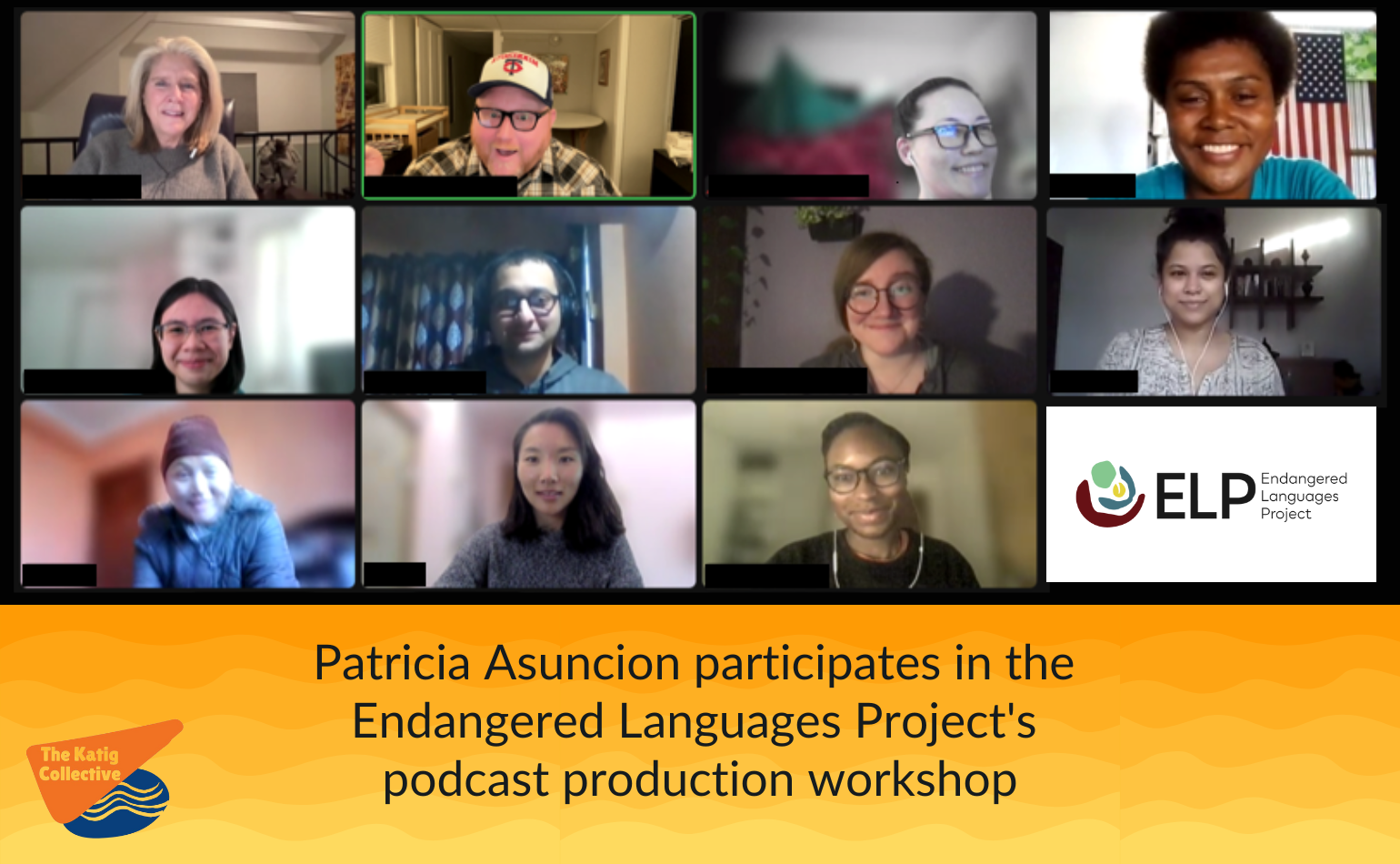 The Katig Collective member and MA Ling student Patricia Anne Asuncion attended the first session of an online podcast production workshop organized by the Endangered Languages Project (ELP) last Saturday, January 7, 2023.
The workshop, which runs for eight weeks, aims to "impart […] skills needed to create engaging, professional-sounding podcasts about language revitalization, reclamation, activism, documentation, or any other language-related topic [that can be shared] with the public." The virtual workshop, facilitated by StoryCenter, brings together people from different parts of Asia and the Pacific who are engaged or interested in language revitalization and activism at the grassroots level.
The sessions will focus on storytelling, interviewing, writing, and audio editing. The participants will also be given reading materials, writing prompts, and listening activities that are designed to supplement and gauge what they will learn from each session. At the end of the workshop, each participant is expected to create a segment that can be included in an episode of ELP's upcoming podcast series.
The Katig Collective considers this invitation from ELP as an opportunity to interact with and learn from fellow participants who are also committed to raising awareness about language endangerment and trying to do something about it.
The Katig Collective is an initiative headed by Assoc. Prof. Tuting Hernandez, and was officially launched during the event Paglulunsad at Paglalayag organized by the Department last November 2022.
Published by Patricia Anne Asuncion