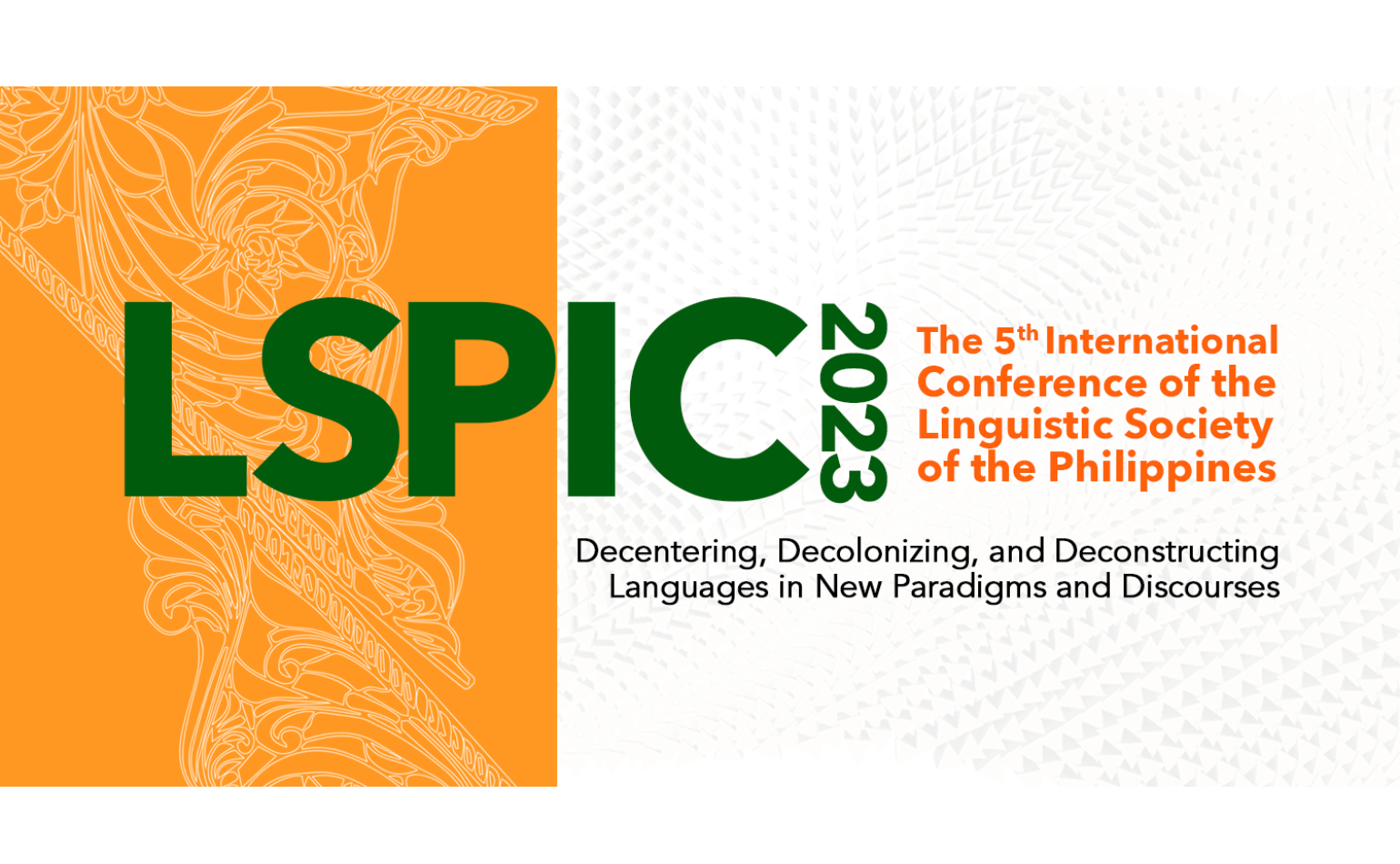 Several members of the Department will be participating in the 5th International Conference of the Linguistic Society of the Philippines, which will be held at the Mindanao State University – Iligan Institute of Technology (MSU-IIT) from 27-29 April 2023.
Some of the Department's faculty and graduate students have been invited to present their latest studies in themed panels which will kick off the second day of the conference. Assistant professors Jay-ar Igno, Francisco Rosario, Jr., Divine Angeli Endriga, and Teaching Associate John Michael Vincent de Pano will be presenting their studies on various Philippine languages in a themed panel titled "Beyond Grammatical Description." PhD Candidate Honeylet Dumoran and MA Candidate Edward Estrera will be joining Dr. R. David Zorc in a themed panel on the diachrony and typology of Mindanao languages. Meanwhile, PhD Candidate Ryn Jean Fe Gonzales along with MA students Benito Nolasco Jr. and Friedrich Andres Aquino will be joining Dr. Hsiu-chuan Liao (National Tsing Hua University) in a themed panel, which will explore clausal features of Northern Luzon. Edward Estrera will also lead another themed panel titled "Linguistic Convergence in Mt. Apo, Mindanao," where he will be presenting updates from his ongoing study on Bagobo-Klata along with other scholars from the University of Southern Philippines.
The Department has also organized one of the conference workshops, which will also be held on the second day of the conference. The workshop titled "Decolonizing Philippine Linguistics: Where We Are? Where Can We Go?" will be led by Inst. Vincci Santiago, Jay-ar Igno, Francisco Rosario, Jr., and Divine Angeli Endriga.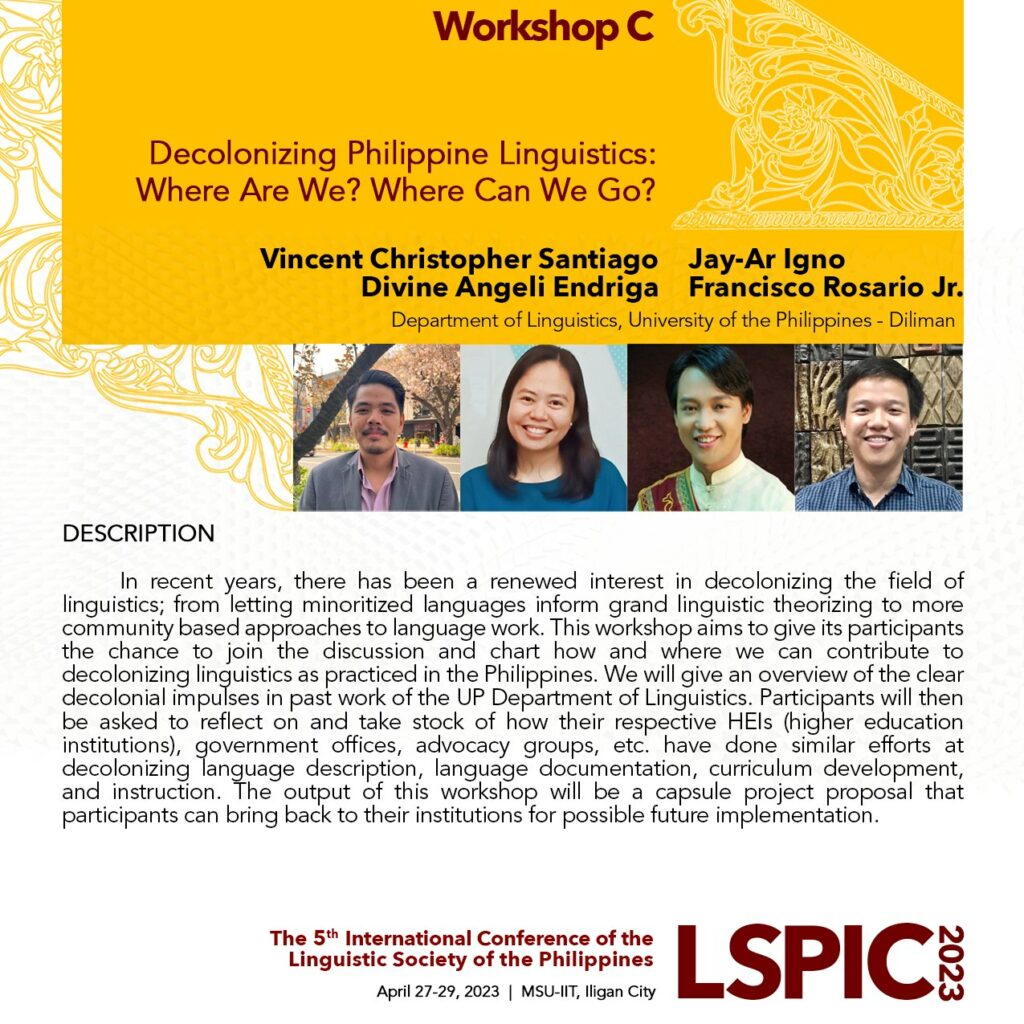 PhD Candidate Ryn Jean Fe Gonzales, representing SIL International – Philippines, will also lead a workshop on the basics of language documentation, while former visiting researcher, Dr. Wilkinson Wong Gonzales (The Chinese University of Hong Kong), will be facilitating a workshop on applying quantitative and variationist approaches to sociolinguistic research.
The following papers authored by our students were also accepted for presentation at the conference:
"The Constantino-Cubar Dissensus and Philippine Language Description" by Vincci Santiago
"Forming Interrogative Sentences in Surigaonon: More Than the Basic" by Ava A. Villareal
"Morphosyntax of Itneg Inlaud Determiners" by Ryn Jean Fe Gonzales
"A Preliminary Analysis of the Verbal Morphology of 31 Philippine Languages" by Zinab Barataman and Noronsalam D. Bandrang
"Iranon Adverbial Words and Phrases: A Preliminary Analysis" by Zinab B. Barataman (with Shella Mae C. Enopia and Cydny D. Roflo)
"Philippine Creole Spanish Con's Erratic Morphosyntax" by Abee M. Eijansantos
"Zamboanga Chavacano Devoicing and Contextually Limited Plosives and Affricates" by Abee M. Eijansantos
"An Ethnolinguistic Exploration of the Word mukha from Metaphorical, Metonymic, and Cultural Perspectives" by Rolien Mark M. Balisi
"Diachronic Description of the Lexicosemantic Variation in Marinduque Tagalog" by Reb Nunez
"Exploring VP Ellipses in Tagalog Syntax" by Brittany Aiki Marie Fusiliero and Reb Nunez
"The Verbal Paradigms of Some Northeastern Luzon Languages: Towards a Constructions-Based Analysis" by Friedrich Andres Aquino
"Like Rivers, Our Borders Flow: Reevaluations on the Language Borders of Kalinga and Apayao" by Janina Navarra
MA Ling alum, Dr. Rodney Jubilado (University of Hawaii at Hilo), will also be presenting a paper titled "On Language and Culture: Views from the Third- and Fourth- Generation Filipino Americans in Hawaii."
Dr. Aldrin Lee, who is the current president of LSP, will also be at the conference to moderate the roundtable discussion on decolonizing English language teaching in the Philippines.
Congratulations to everyone whose papers were accepted for presentation! Congratulations as well to PhD Ling alum, Dr. Danilyn Abingosa, PhD Candidate Honeylet Dumoran, and their colleagues at the MSU-IIT Departamento ng Filipino at Ibang Mga Wika, who are the main organizers of this year's LSPIC!
For more information about the conference, visit their website at https://sites.google.com/g.msuiit.edu.ph/lspic2023/home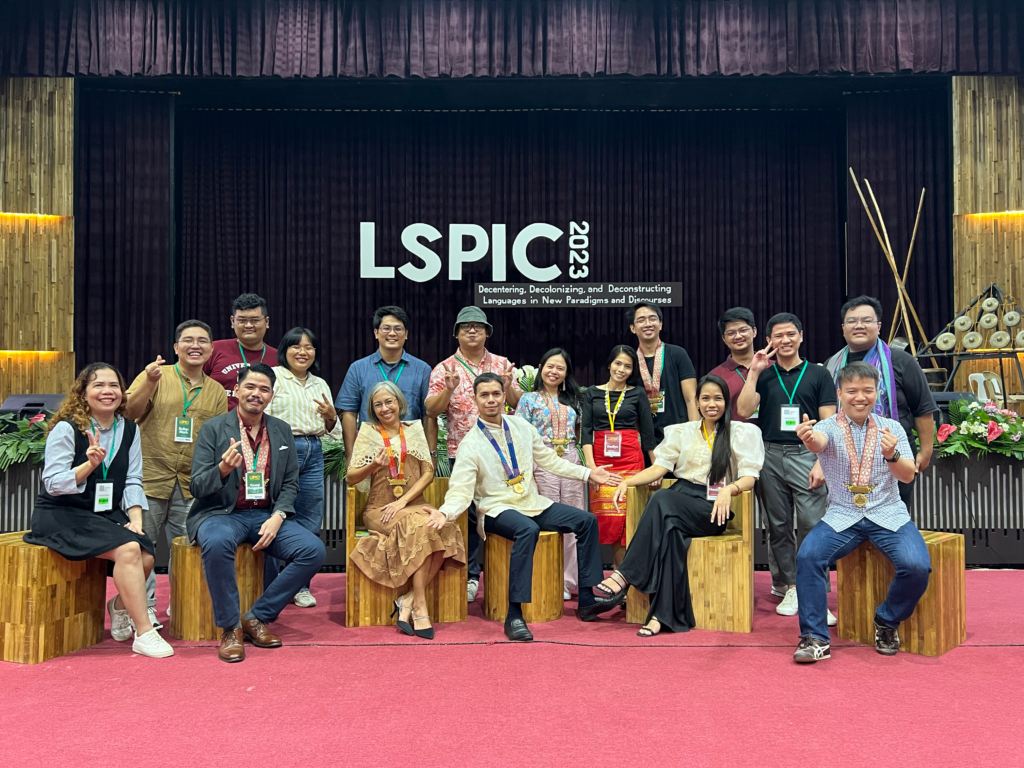 Published by UP Department of Linguistics